Products and services for soil and water monitoring
Our selection of products is vast and you'll find dataloggers, modems and more to create your own 24/7 monitoring station. 
We offer multiple levels of service, dependent on your location and requirements. They range from just delivering the technology where you install and maintain the network, to a complete installation, maintenance, and monitoring contract where we take care of everything. 
24/7 access to your data
Want to start collecting data, or are you looking for a better way to store and review your data? Our sales specialist are happy to advise you.  
Royal Eijkelkamp DataViewer
The data logged by the sensors can be sent, with a modem, to our web portal where you have access to the data. Keep an eye on the measurements and your sensors from behind your computer - field trips to collect data are a thing of the past!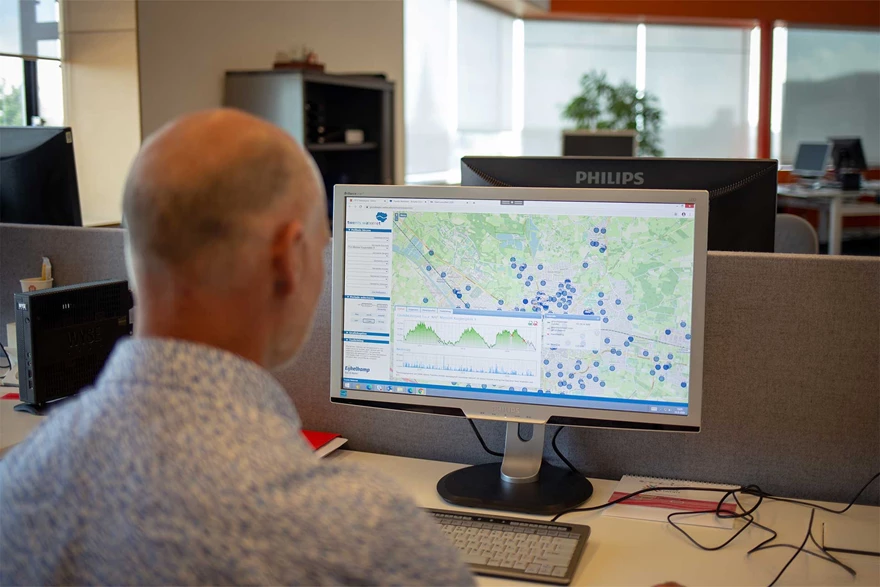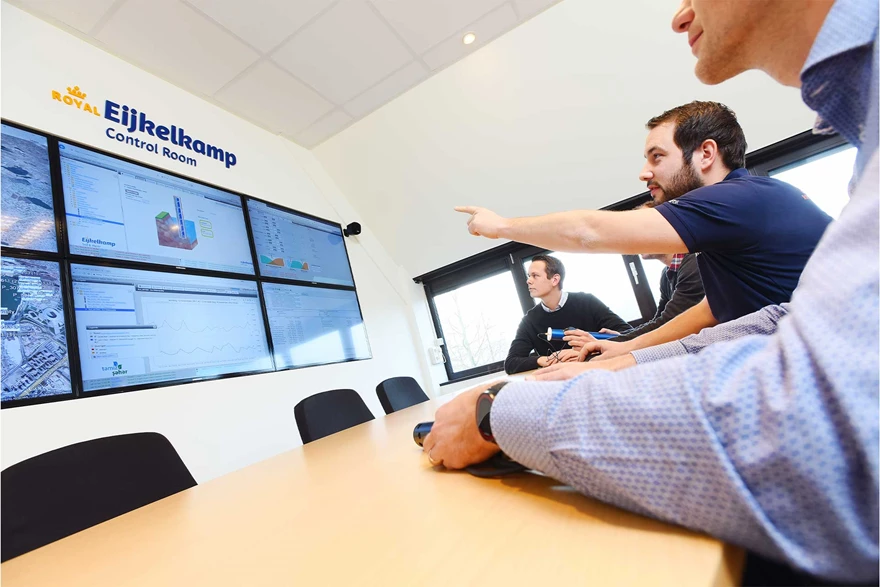 Control room
The Royal Eijkelkamp Control Room is where we collect, monitor and validate our client's data and detect problems or necessary action.
If you choose to leave the full control of your monitoring network with us, this is where our project specialists keep an eye on the readings.